THE WORLD'S SMALLEST SOLAR CAR (WEIGHT ONLY 4 GRAMS) .
IT WAS BORN IN TAIWAN.
© 2003

STRONG & YOUNG CO. FIRST DISPLAYED IT AT TAIPEI ASTRONOMICAL MUSEUM ON AUGUST 16, 2003, AND IT WAS THE FIRST TIME ON THE MARKET AT END- AUGUST IN TAIWAN.
TAIWAN LOCAL SELLING PRICE IS NT$230. THIS PRICE IS THE CHEAPEST IN THE WORLD AT NOW.
ON AUGUST 16, TAIPEI ASTRONOMICAL MUSEUM REPORTER MEETING: THE TELEVISION STATIONS ARRIVED THE INTERVIEW AT SAME DAY MORNING ARE: DAAI TV, CTITV, CTS, FTV, GTV AND BTS¡KETC. 7 TELEVISION STATIONS
THE NEWSPAPER INCLUDES: CHINA TIMES, UNITED DAILY NEWS, LIBERTY TIMES, APPLE DAILY NEWS, TAIWAN DAILY NEWS, CENTRAL DAILY NEWS, CHINA POST, CENTRAL NEWS AGENCY, REUTERS, AND SO ON.
THE FOLLOWING PHOTO FROM THREE DIFFERENT NEWSPAPERS:
| | | | |
| --- | --- | --- | --- |
| | | | |
| APPLE DAILY NEWS | UNITED DAILY NEWS | CHINA TIMES | |
- - - Regular price: US$17.99 - - -
- - - Trade price: US$ 2.?? - - -
VARIOUS MEDIA REPORT CONTENT (LINK TO CHINESE HOMEPAGE)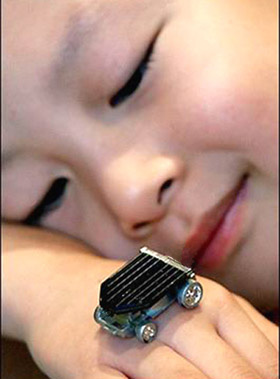 " I love you - - - micro solar car"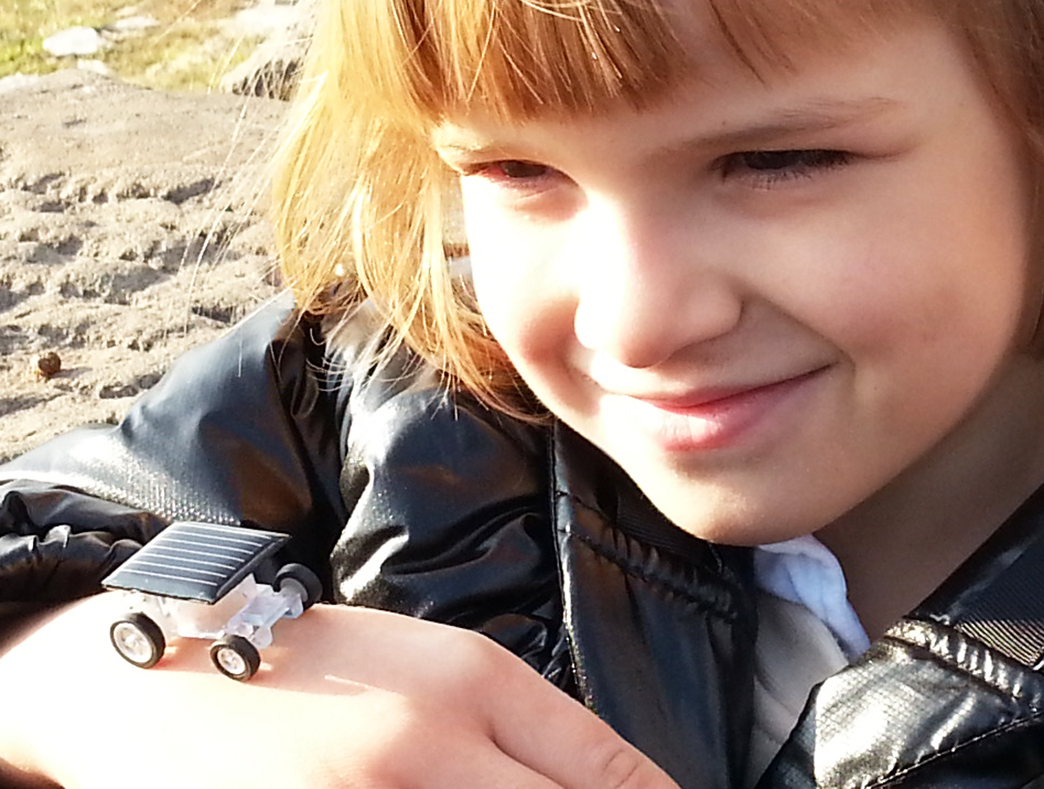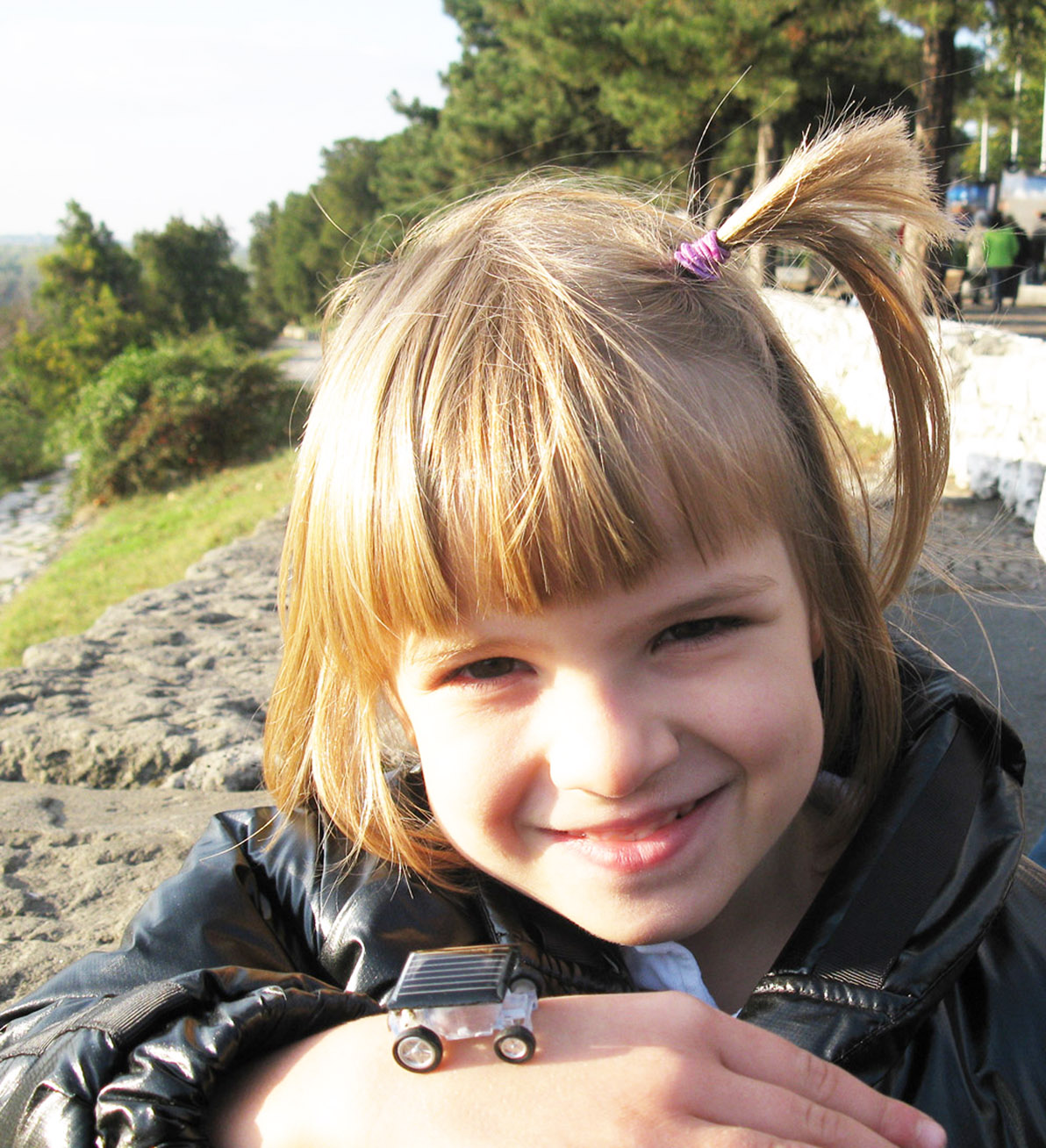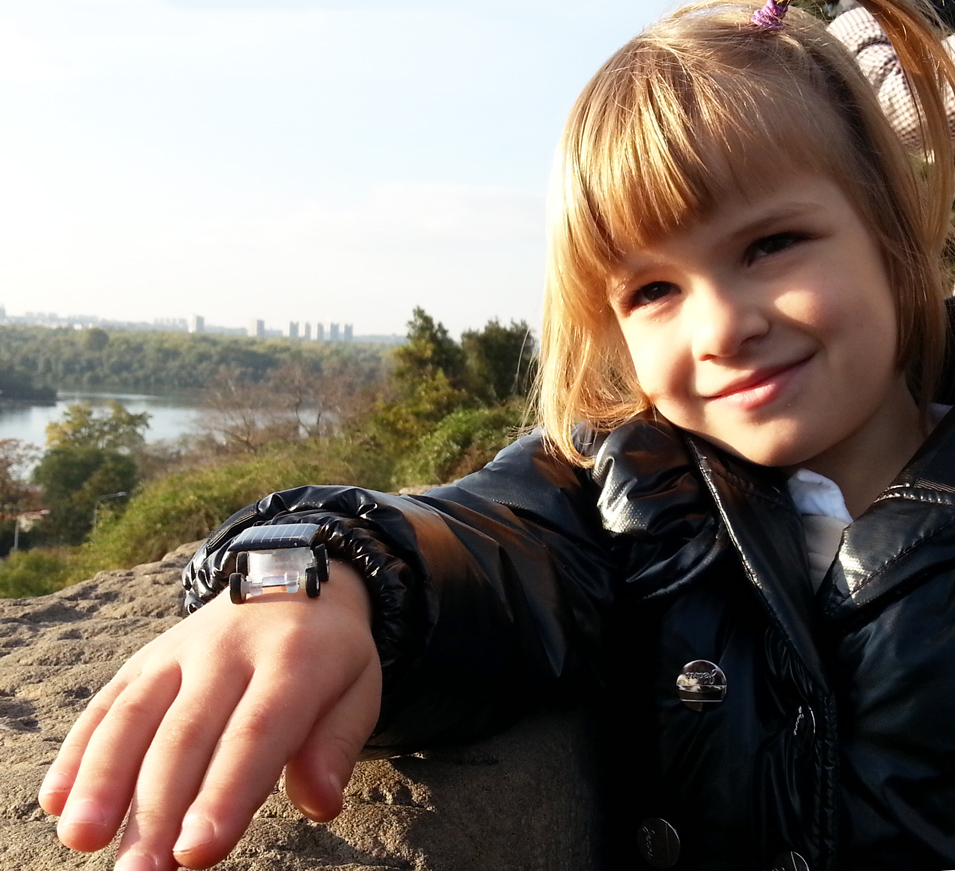 Serbia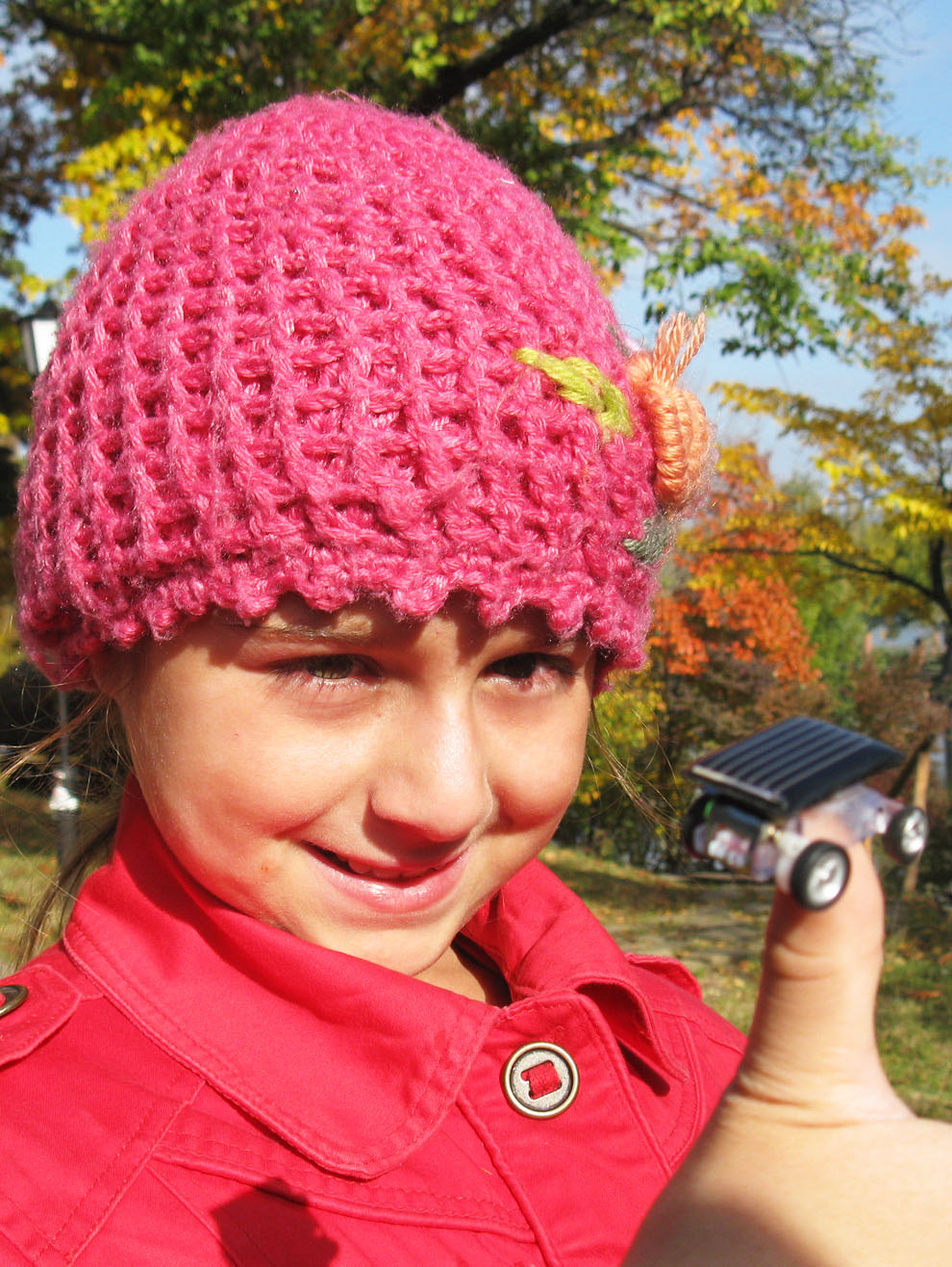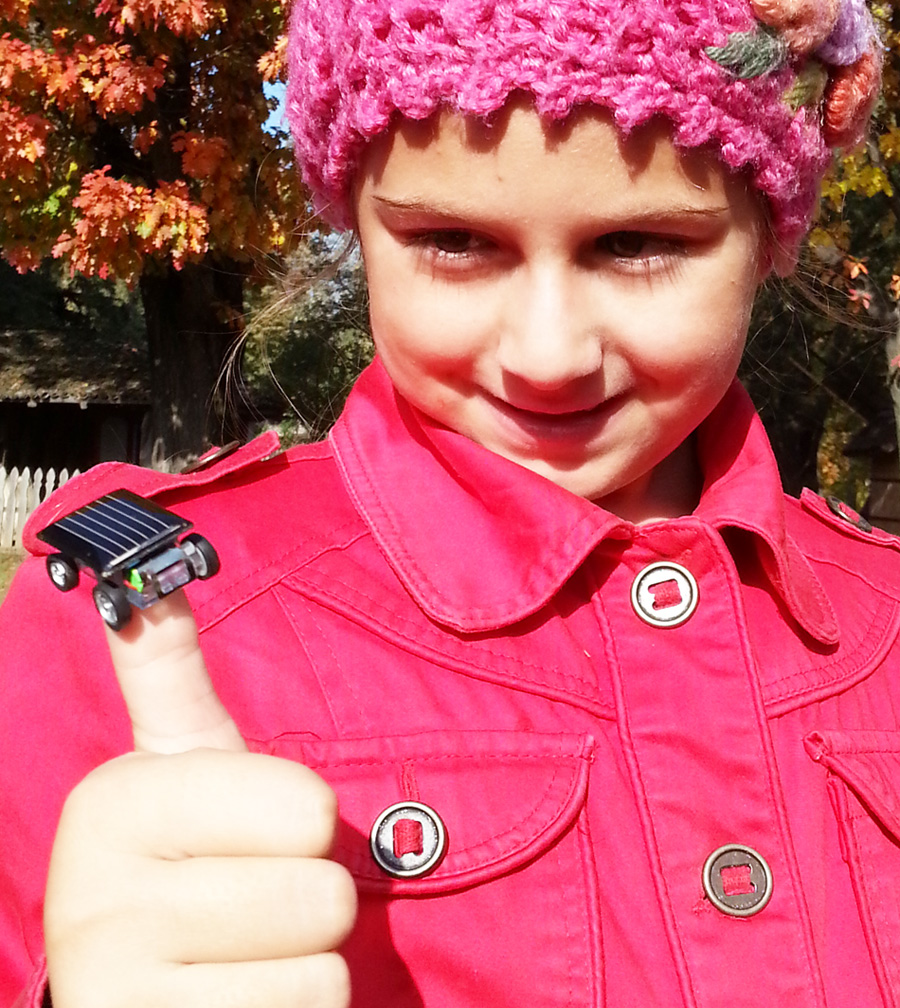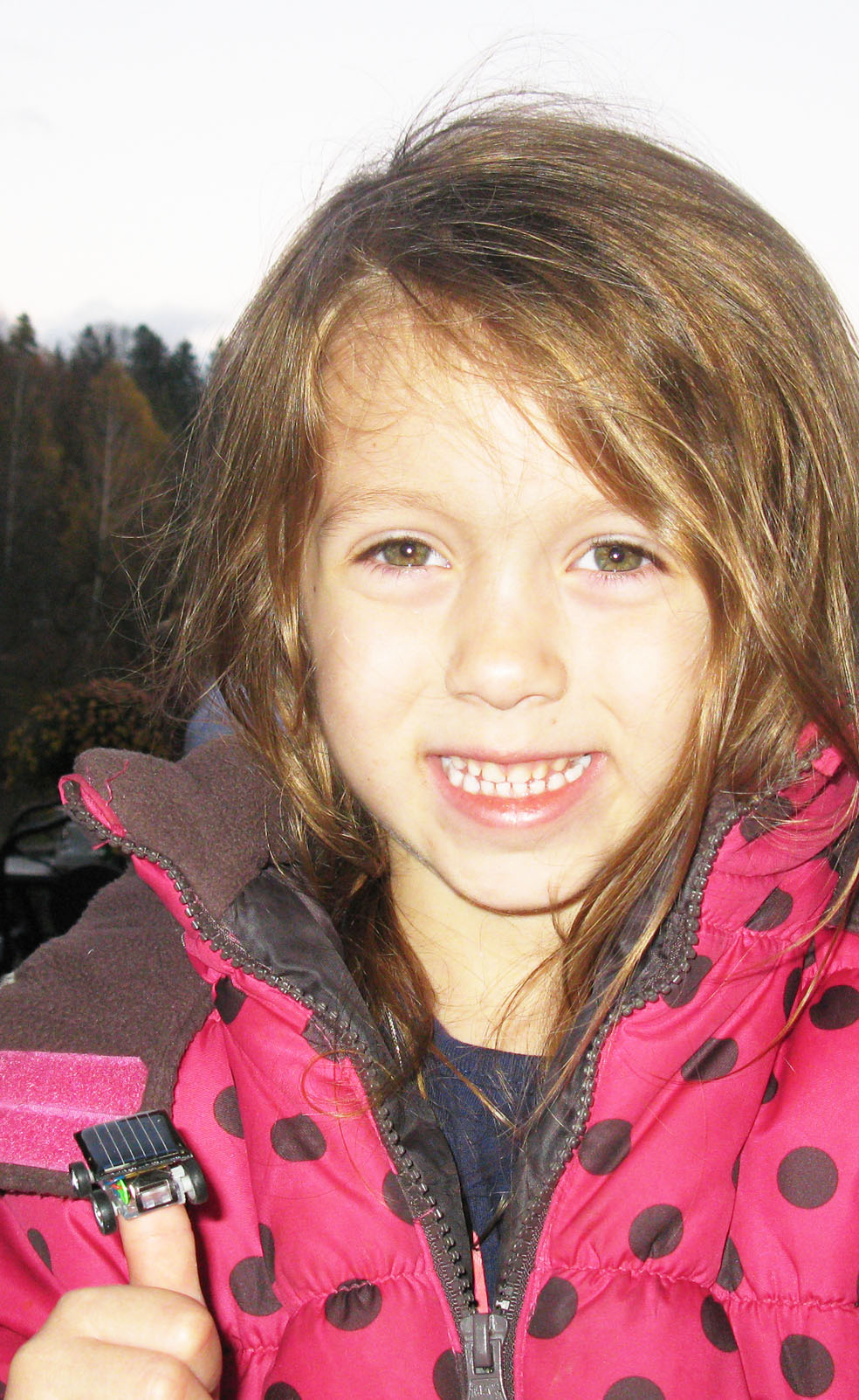 Romania



Commercialized 3cm solar car
© 2003
STRONG & YOUNG® TECHNOLOGY DEVELOPMENT CO., LTD.


Real product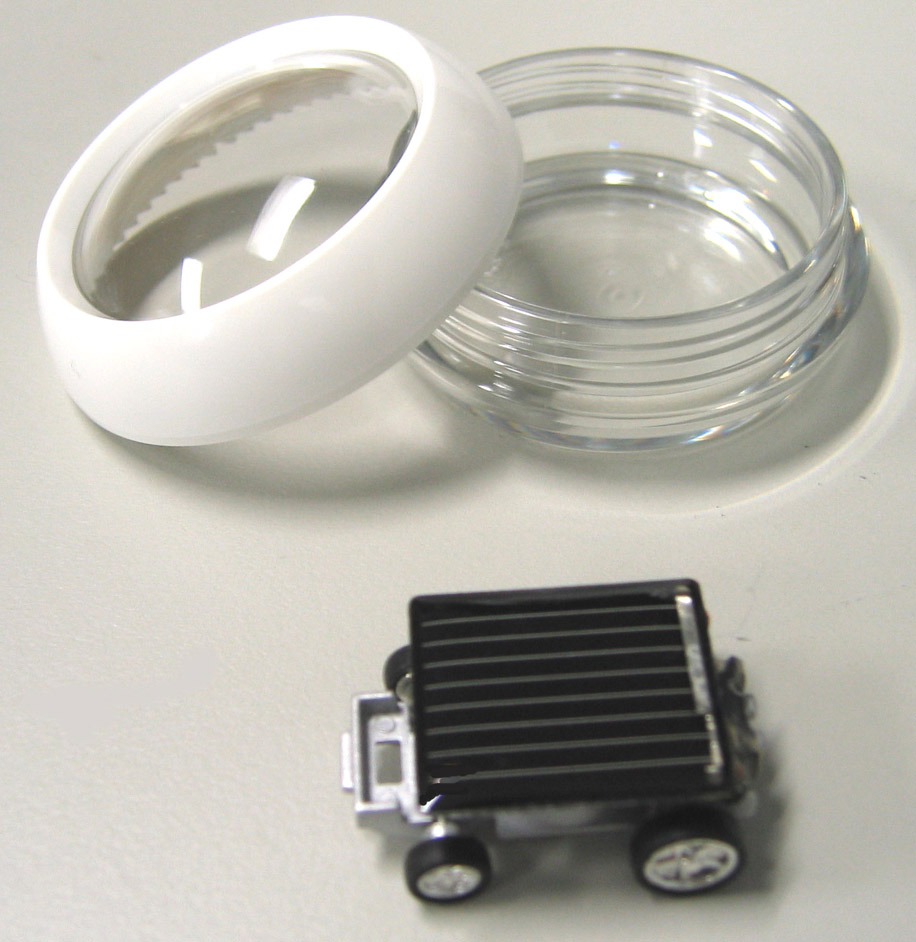 Product protection box (From 2003)


The world's smallest solar car



Weltweit das kleinste Solar-Auto (Deutsch)


INSTRUCTION:
THIS PRODUCT IS UNDER 3 CM SMALL SOLAR ENERGY PRODUCTS, NORMAL USE MAY FOR 10 YEARS, BUT BECAUSE THE FOLLOWING FACTOR POSSIBLY CREATES THE TEMPORARY BREAKDOWN.
TROUBLE SHOOTING METHOD:
1. MOTOR GEAR LINKING DEVIATION
CAUSES: THE HIGH SPEED HIT OR THE OPPRESSION CAUSES THE DISPLACEMENT.
SOLUTION: ADJUST MOTOR GEAR CLEARANCE,OR ROTATE THE REAR WHEEL SEVERAL TIMES.
2. THE GEAR HAS DUST
CAUSES: THE GROUND DUST.
SOLUTION: CLEAN THE GEAR BY LUBRICATING OIL OR [ WD-40 ] CLEAN SPRAY.
3. SMALL ELECTRIC WIRE FRICTION
CAUSES: THE MOTOR ELECTRIC WIRE BUMPS THE REAR WHEEL.
SOLUTION: OPEN OUT THE ELECTRIC WIRE WHICH OPPRESS THE TIRE.
4. THE SOLAR CELL CHIP DAMAGE
CAUSES: THE THICKNESS OF SOLAR CELL CHIP IS ONLY 0.3MM. ALTHOUGH THE SURFACE HAS GUARDS AGAINST THE HIT, UNDER HIGH SPEED HIT OR OPPRESSION, POSSIBLY CAN CAUSE THE CHIP BY CHANCE TO BURST AND THE POWER FAILURE
SOLUTION: REPLACE SOLAR PANEL.